Jamie is pretty, spunky, and has a thing for drinking lemonade on bridges under a sky full of stars. Tom is hunky, smart, and thinks pug-nosed pups are cute.
These two characters just so happen to work in the same crime-fighting division. Their chemistry is instantaneous and obvious, something that both the audience and the coworkers all notice. They click right into place like puzzle pieces.
Jamie and Tom make a great team. They are dynamite on the dance floor. They both love cheese pizza. When Jamie was devastated about her mother's cancer diagnosis, Tom was there to be her shoulder to cry on. When Tom got hurt and was laid up for a while, Jamie came over to cook him homemade meals every night. They stayed up until 3 in the morning talking about their favorite childhood memories.
Jamie and Tom belong together, it's as plain as day. The writers told us in every way in possible. They have practically spelled it out in bright neon letters JAMIE AND TOM BELONG TOGETHER.
Our emotions are now invested. We are now printing up #Tamie t-shirts and talking on message boards about the latest developments. We've picked out names for Jamie and Tom's first 3 kids and have mentally written up plots for 4+ season's worth of episodes. We hold our breath every time one of them gets close to saying those 3 words we know that they feel.
"I love you."
First date. Yes, finally! We've had enough of the longing looks from across the water cooler.
Tom changes his blazer 3 times to make sure it's just right. Jamie goes out and buys a new red dress. They go to an Italian restaurant and have a great time dipping bread sticks in marinara and then walking the waterfront. Oh boy! We even get a first kiss!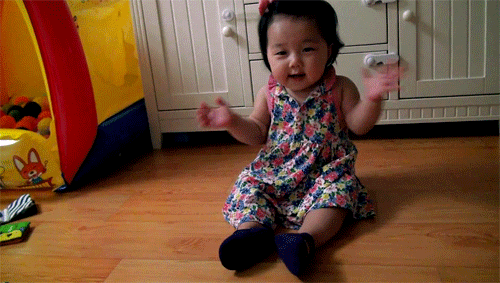 All is happy in Tamie-town. And then it happens!
Jamie and Tom go into work the next morning, the happiness of their date lingering in their smiles.  The coworkers notice, some ribbing takes place. Uh oh! A crisis happens and it's all hands on deck. For some reason, Jamie and Tom are having trouble getting their heads in the game. Their teamwork is off. Someone almost dies, and the most natural assumption is that the near miss is somehow their fault.
"I can't do this. I'm sorry."
Tamie fans get off of the couch and walk out of the living room, leaving little pieces of their heart and emotions in a trail behind them.
And so it begins. Jamie and Tom still love each other, but continue to deny it.
They lie to themselves and others.
"We're just friends." 
They date other people
"I'm so happy for you, she/he seems nice."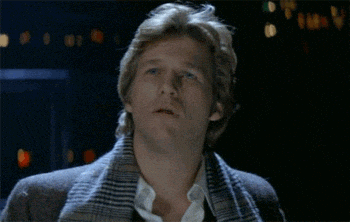 More longing looks over the water cooler. More sweet and endearing talks during a stakeout. A tear-jerking hospital vigil after a dangerous run-in with the bad guys.
"Maybe….we could give this another try?"
Up and down, up and down. On and off, on and off again. There is an engagement ring for a while….and then it's handed back with some trite line.
"This just isn't going to work for me."
After a few seasons of this garbage, we are done. Our emotions are strung out all over the place and we are tired. We get our hopes up only to have the writers dash them once more! The passion and fire die, and now it's just getting laughable.
We stare numbly at the screen. Literally the only reason we are still watching is because of Tom's dog, Mr. Puggles.
Why do writers do this? What is wrong with them?
When writers create lovable characters and put them onscreen, they are asking us to invest a little piece of our hearts in those characters. They are asking us to entrust our emotions to their care.
So why do they take that precious trust and just trample all over it?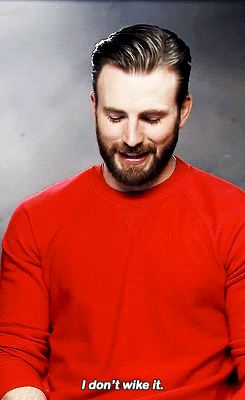 Writers also ask us to suspend our belief in reality as we know it. They are asking us to believe in things like superheroes, zombies, guys walking around after major head trauma, and that the female lead's makeup still looks good. We know that all of those things aren't real, so we need a bit of real life authenticity to ground this fictional story and make us believe.
I know that a lot of real people struggle to maintain relationships. I know a lot of real people don't know what the heck to do with their love life. But there are far more people, who, if they found someone to love, would move forward and not keep jumping back. This is particularly true for well-rounded people with a measure of maturity. (You know, like characters that are supposedly mature enough to save the world but can't get up the courage to date and marry their soulmate???)
Somewhere along the way, TV writers believed the lie that commitment and allowing their characters to stick together would kill any chance for romance. The only way they know how to write romance is in the pursuit stage, or, the lack thereof. They also know that the ups and downs are a cheap way to string along an audience for a time.
Guess what?
I'm done. I'm sick of the fruitless ups and downs that lead no where. I'm sick of the idea that having characters commit instantly kills the romance. Seriously, just watch the first few minutes of UP. Or great shows like Hart to Hart, or Dr. Quinn Medicine Woman. I assure you, the romance doesn't die once there is a ring involved. If anything, the potential for new plot ideas grow.
If TV shows want to keep an audience along for the ride, they are going to have to take us on different routes, and not just keep reversing the plot vehicle. We've been there, done that, seen that, ENOUGH!
Be bold, be brave, let your characters move forward with their lives. Enough of this infinite loop, this up and down, this road that leads nowhere!
Enough of the on-off switch! You are killing the romance and turning off the interest of your audience!